Hi There,
Hope you had a great weekend.
Over the weekend, I wanted to redecorate my hallway upstairs so I got out my preserved boxwood topiaries and decorated my vintage table that was given to me by my in-laws. Also I added the wire beaded basket with curly willow balls for some texture. I bought the boxwoods from Ballard and although they were quite pricey, they have lasted and are still in great condition. I mist them with water on a as-needed basis. So if you are ever seeking boxwoods for your home, I would recommend browsing Ballard's website.
My mirror was handmade from cherry and signed by a well known cabinet maker back in Pennsylvania. I love the size of it and it fits perfectly over my table. I also have a small primping mirror that I bought from the same person and will include in another post.
It is supposed to rain for a couple of days in SC so thought I would take these photos before it got rainy and gray outside.
Do you have any plans for Valentine's Day? Do you prefer to cook or dine out?
Thanks for visiting!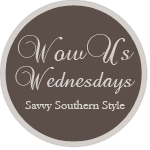 Please note that I have added a FB badge to my sidebar. I hope you will follow me on Facebook, too!