Well, guess what? I am celebrating my 2 years of blogging and have to say it has been a wonderful experience for me. I had no idea about blogging at all, however, I had been following several blogs in the past. At first, I felt a little scared to place posts about my decor style or share anything on my blog. However, as time went by, I started to feel more comfortable.
Blogging for me is actually a creative way to express myself and my interests. I only blog as a hobby and not as a business. No I don't post every other day like many bloggers do and really don't think I ever will. Overall, blogging has been a wonderful experience to me and I hope to stay with it for years to come!
So onto the giveaway ---
I don't know if you remember my kitchen reveal lately but in the kitchen I had shown several tea towels and one of them is included in the giveaway.
I found this adorable Caravan tea towel on Etsy from the Hang Tight Studio. The shop owner Heather is so sweet and full of talent. Heather is a freelance designer and graphic illustrator. Some of her clients include: Pottery Barn, Red Envelope, Smith and Hawken and Starbucks. Please feel free to visit Heather's website
here.
The winner will have a choice of the Caravan Tea Towel (shown below)
I just love mine!!
Or the choice of the Camera Tea Towel (see below)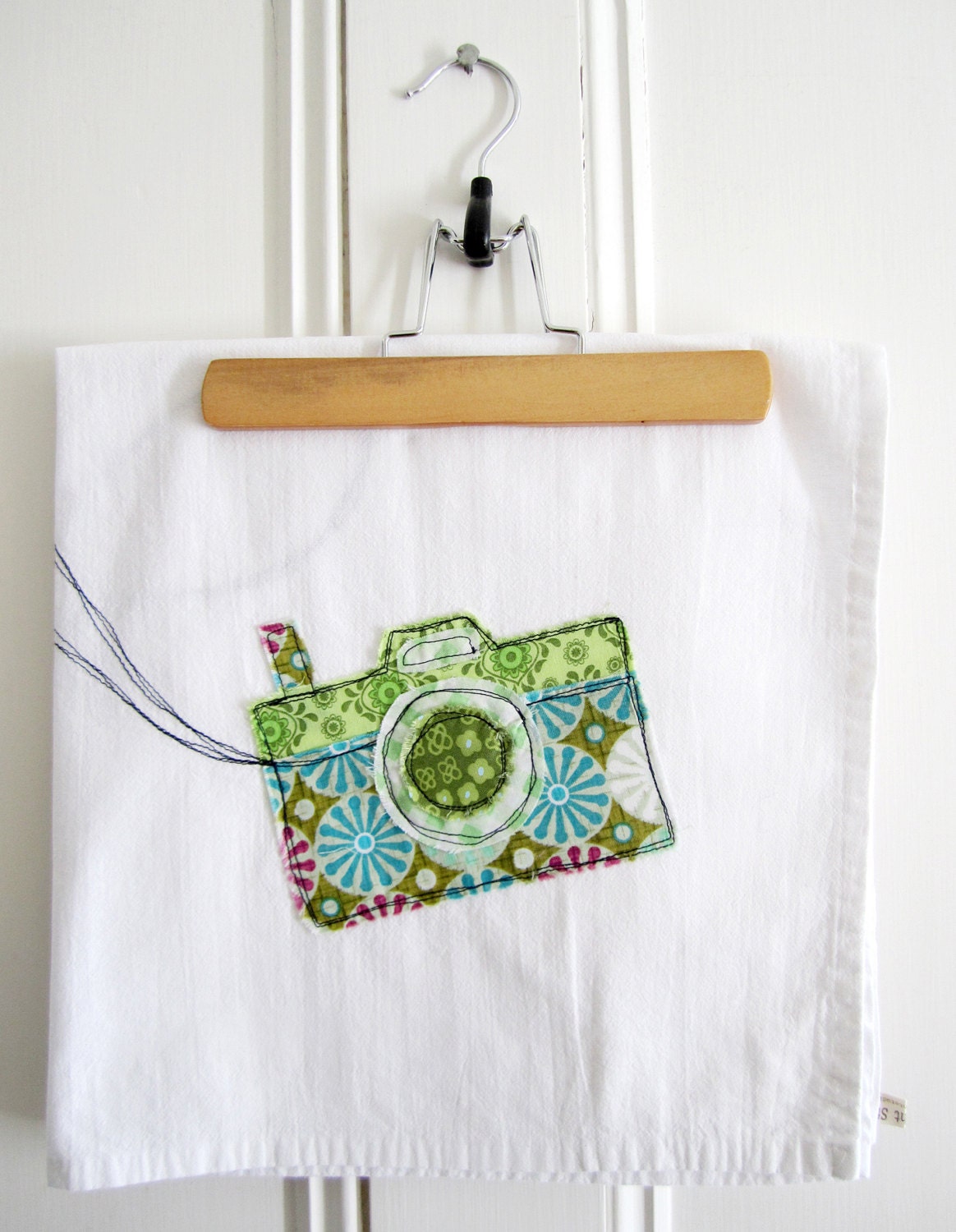 here.
To enter the giveaway, you must do the following:
1. Be a follower of Coastal Cottage Dreams - one chance, comment separately please.
2. Like Coastal Cottage Dreams via Facebook. See
here.
One chance, comment separately please.
That's all!
Giveaway will end on Friday, May 10, 2013 at 9:00 p.m. EST and winner will be announced then.
Good luck!