Good Morning!
Well I am finally finished my guest bedroom in which I promised to post about awhile ago! I guess I have to say other projects got in the front of this one!!
I am going to share some before and after photos with you.
BEFORE PHOTO:
This was actually a baby nursery when we bought our home one and a half years ago.
The previous owner had added a stencil to the wall. Isn't it so cute?
My next step was to change the paint color in the room. Well I have to be truthful it took me a long time. I kept going to get paint samples and taking them up to the room and trying to see which one I would really love on the wall in the room. Have you ever been undecided over a paint color for your home?
So -- this is what I came up with a light version of a coral color. I actually wanted coral since I have seen some very pretty rooms painted in this color and I just drooled over it! However, I thought it was wise to go with a lighter color due to the size of the room.
The Reveal:
So come on in.......
The side table was also a recent ASCP job that I painted in Old White. The quilt was a recent purchase, just love the hydrangeas!
The bed was a trash to treasure find along side the road. I just recently finished it with Annie Sloan Chalk Paint....It was my very first project....I have to say it went on okay for me, however, I had to use shellac on it before it was painted so paint would not bleed through. After applying the shellac, the paint went on very easily. I added a clear Annie Sloan Wax for the finish.
The three drawer chest was a inexpensive purchase back in West Chester, PA. It was originally a dark stain and I used leftover chalk paint and some green accent paint that I used on my staircase.
The above was just a recent DIY project. I love how it turned out and love the green knobs that were painted!
Well I am so relieved that I am now finished with the guest bedroom. This room took quite a long time since I kept procrastinating on many things for the room. Overall I am so happy on how the room turned out and love the cottage, cozy feel with the white painted furniture.
Now the room is just waiting for a guest to arrive. I will make sure you will enjoy your stay!
Thanks for your visit.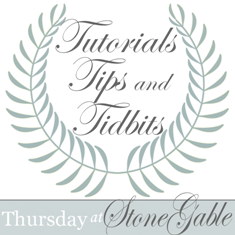 Also linking to: http://www.astrollthrulife.net/2013/09/180th-inspire-me-tuesday.html center>