Hello There,
Hope you had a wonderful weekend. I have been busy working on a recent purchase of a dresser for one of my guest bedrooms. This bedroom is the smallest one of our bedrooms so I wanted to find just the right size dresser for the room.
Here is the before photo of the dresser that I found......
It needed some TLC so I first washed it down, then I sanded lightly. Then I applied two coats of primer.
Then two coats of paint were applied and here is the AFTER photo.
I painted the knobs with some leftover paint that I used for my coastal painted stairs.
The dresser cost me $40 and I had everything else on hand except for the quart of paint which cost me under $15 so I think this was a reasonable project for $55, don't you?
Again here is a
BEFORE
photo:
And here is another AFTER photo:
Be sure to check back for my final reveal of my guest bedroom.
Thanks for your visit!
Also linking to: http://rainonatinroof.com/2013/08/give-me-the-goods-link-party-23/#more-1720


/>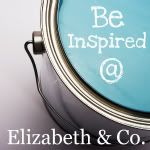 center>