Let's view the outside of the property first:
The property consists of a farmhouse with six guest rooms, wine cellar, vineyards and olive groves.
The grapes had already been harvested, however the vines were still green and there were still some grapes left on the vines....This was my view outside of my guestroom. Now can you get any better scenery than this?
Pots of lemon and lime trees located on the courtyard
The olives will be harvested in a couple of weeks.
Next lets go inside the farm house:
We were welcomed with a glass of wine from their vineyard and fresh baked items.
This is the terrace leading into the farmhouse. The tables were provided for the guests where they could relax with a glass of wine or have a conversation with other guests.
This is the door leading to the wine cellar. The walls are covered with jasmine.

Now onto the kitchen:
This was a true rustic, Tuscan kitchen. Guests were provided with a full breakfast each morning. The breakfast would include egg frittata with organic vegetables (from their gardens, different vegetables varied each day), Coffee, Hot Chocolate, Assorted Teas, Fresh fruits from their orchards (apples, plums, figs, kiwi, grapes, oranges, bananas), Assorted Yogurts, assorted homemade pastries (Yogurt Pound Cake, Chocolate Croissants, Apple Cake, Fruit Filled pastries) Cheeses, Parma Ham, Homemade Tuscan Bread and Homemade Jams.
Dinners were optional to guests. We had two dinners and they were fabulous. Dinner consisted of:
Pasta or Soup
Meat
Organic Vegetables from Garden
Tuscan Bread
Dessert
Wines
Check out the 250 year old runner on this table. It was so beautiful!!!
I just loved the kitchen along with her farm sink, vintage stove and breadboards.
Now we will visit the guest room:
Hallway leading to the guestroom, notice the lovely beamed ceilings?
Check out the beautiful dresser along with beamed ceilings again in the room......
These chairs were so adorable...They had homemade cushions on them. All rooms had terracotta tiles ...so pretty.


Now we will go into the wine cellar:
Two of our favorite wines (we love reds) were Chianti which is 95% Sangiovese and Canaiolo which is 100% of that variety. Some of their wines are available in the US. The Chianti was priced reasonably at 8 Euros, just over $10 per bottle. The vineyards are organically farmed.
Well that is the end of the tour. I sure hope you enjoyed it. Please stop back as I have many more photos to share with attractions on Sienna and Florence, a cooking class in Cortona and some of my loots that I purchased on my trip.

center>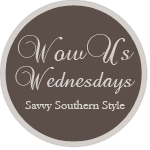 Also linking to: astrollthrulife.net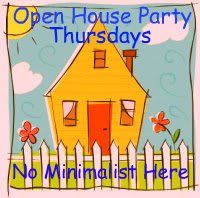 Also linking to: http://jannolson.blogspot.com/2013/10/share-your-cup-thursday-79.html