I bought some pumpkins recently and wanted to do something crafty with them.
Here is a list of items that I used for this easy craft:
Glue Gun
Scissors
Ric Rac Ribbon, Gingham Ribbon
Assorted Pumpkins
Vintage Buttons
I even added some vintage buttons to a pumpkin.....
Overall, I love how they turned out. It was a fun and easy project.
Make sure you stop back for my fall decorated porch.
Thanks for your visit!
Have you decorated your pumpkins yet?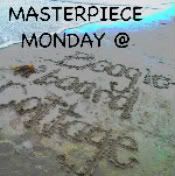 Also linking to:
http://rainonatinroof.com
Also linking to: http://astrollthrulife.net
center>