Hope you are enjoying your week. The weather here in SC has been so beautiful, still in the mid 70s. I actually have been enjoying running/walking on the beach a lot.
Recently I came across a photo of a chair that I fell in love with while surfing the internet. Yes - after drooling over it and staring at it for awhile on my laptop screen, I decided to place the order. Although it took awhile to receive it on my end, it was worth the wait! Since I have Pottery Barn slipcovered furniture, I knew that this would be a perfect fit for the room.
The chair is a wingback style and is also slipcovered. There are blue/gray grain sack stripes on the chair which fits perfectly in my color scheme since blue is one of my favorite colors. The chair also came with a matching lumbar pillow.
What new things have your bought for your home lately?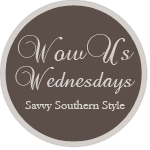 Thanks for your visit!
Also sharing with:
http://www.jannolson.blogspot.com/2013/11/share-your-cup-thursday-81.html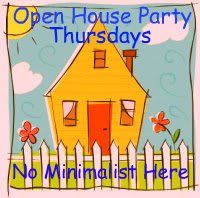 http://www.virginiasweetpea.com/wp-content/uploads/2014/01/Throwback-Thursday.jpg