Since the holidays were filled with an abundance of food and homemade desserts, it was time for a hearty, homemade soup. Recently I have seen this recipe for
lasagna soup
floating all around on the internet and thought I would try it. Yes -- it was wonderful and is a keeper for my recipe files. It was such a delicious soup and it went well with a warm, crispy baquette.
By the way, the best part of the soup was the melted ricotta cheese that is placed on top of the soup. It really does remind you of lasagna.
The recipe can be found
here.
P.S. I used elbow noodles instead of the lasagna noodles, added shredded fresh mozzarella cheese for the top and doubled the recipe.
Buon Appetito!
http://mariaelenasdecor.blogspot.com/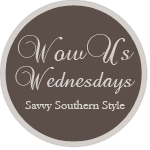 Also linking to: http://jannolson.blogspot.com/