Hello, How was your week? I have been busy with a craft for Valentines Day that I wanted to share with you. This craft did not require a sewing machine (well I don't have one). I have included a tutorial too.
There is a very nice fabric store near me where I bought my fabric. Since I love the color pink, I bought swiss dot in red and white, and two pink floral prints.
Instructions:
Draw a heart (free-hand) on a heavy stock as my template in two sizes.
Place template on fabric and trace two of them using the template.....
Place two hearts face side up and begin to sew together. See below.
I hand stitched around the heart leaving about 1/4" seam and left a small opening for filling the heart. After sewing, I then clipped around the heart shape close to the stitching.
I turned inside out and then I stuffed the hearts with polyester fill. You could also fill the heart with lavender and use as sachets.....
After filling the heart, close up the opening.
You can embellish the hearts with ribbon, rick rack, buttons and even a ribbon to hang. However since I do not have a sewing machine I added buttons to them before sewing them together.
Oh I just love my little Valentine hearts, I think they are so cute. I just placed them in a basket on my dining room table! They make my heart go pitter-patter!
Have you made any crafts for Valentine's?
Also linking to: http://www.astrollthrulife.net/2014/01/201st-inspire-me-tuesday.html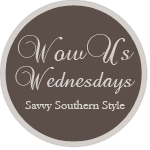 Also linking to: http://jannolson.blogspot.com/2014/02/share-your-cup-thursday-90.html