Today I decided to make a homemade stromboli. This is my mothers recipe that I have been making for years. Ever since I have been married, it has been a tradition to make homemade stromboli's for Super Bowl. However this year I made it earlier. It is really easy to make and is always a hit for family or guests.
I usually make two at a time depending if I am having guests.
Recipe *This makes one stromboli - if you want to make two, just double the ingredients.
One stromboli serves about 3-4 people.
One ball of fresh dough (usually located in the grocery store near the deli section.
1/4 lb. provolone cheese
1/4 lb. Genoa Salami
1/4 lb, shredded mozzarella cheese
1/4 lb. of capicola
Place Genoa salami for first layer, then top with capicola as the second layer.
Then layer provolone as third layer and top with shredded mozzarella.
Bake at 350 for 20-25 minutes or until golden brown.. ENJOY!
P.S. There are other options that you can use instead of the ingredients that I have listed.
(Example, may want to use pepperoni, prosciutto, assorted cheeses, vegetables, etc.)
Have you ever made homemade stromboli?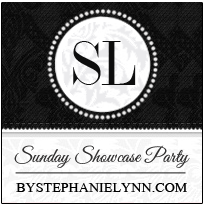 Also linking to: http://jannolson.blogspot.com/