Wow it is now 2014 and 2013 is now behind us. I wanted to share some highlights of my 2013 year with you.
January - I wrote a post on my home town of West Chester, Pennsylvania. It was fun creating and writing about it and going down Memory Lane. See
here.
February - Painted my hall bath and redecorated it with some French touches. Ooh la la!
See post
here.
March - Painted my staircase using coastal colors. See
here.
April - Painted a side table for guest bedroom with ASCP. It was my first time ever using it!
See
here.
I also had new granite installed in my kitchen which I absolutely love!
May - Celebrated two years of blogging along with a giveaway.
June - visited my hometown in Pennsylvania along with celebrating my home with family. Visited Williamsburg, VA and Longwood Gardens in Kennett Square, PA.
July - Had new cushions made for my wicker sofa. This post had one of the most hits of the year! See
here.
August - Finished my second ASCP project on a dresser for one of my guest rooms. See
here.
Painted one of my guest rooms. See
here.
October - Made some fun and simple pumpkin art for my front porch. See
here.
Celebrated my anniversary with husband in Siena, TUSCANY, Italy and stayed in a beautiful working farm/vineyard bed and breakfast. See post
here.
November - Purchased a new chair (grain sack look) for my living room - see post
here.
I created a Thanksgiving table setting using natural elements. See post
here.
December:
Made some glass ornaments for my tree, see post
here.
Shared my home photos with holiday decor for my porch, see
here.
living room, see
here.
and the dining room see post
here
.
Well I am already starting on my projects for 2014 and hope you will stop by to see what I am up to throughout the year!
Hope you have a lovely 2014 and thanks for following me on my blog!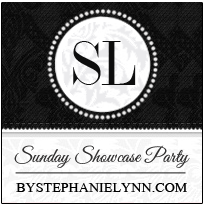 http://mariaelenasdecor.blogspot.com/