Hello There,
Since Valentine's Day is this Friday, I made a batch of my favorite Linzer cookies. I have had this recipe for years and it is one of my favorites. This cookie is perfect for the special day!
Just recently when I was shopping in Hilton Head Island, I found a Linzer cookie cutter set at World Market. Before finding the cookie cutter set, I always used round cookie cutters. Now I have a whole set with different inserts.
Linzer Cookies
1 1/3 cups flour
1/4 teaspoon baking powder
1/4 teaspoon salt
3/4 cup granulated sugar
1 stick butter (softened)
1 egg
1 teaspoon vanilla
Powdered sugar
Seedless raspberry or apricot jam
In small bowl, combine flour, baking powder and salt, set aside.
Beat granulated sugar and butter in mixing bowl on medium speed until light and fluffy. Beat in egg and vanilla. Gradually add flour mixture on low speed until dough forms.
Divide in half and chill for at least 2 hours.
Roll out 1/2 of dough to 3/16 inch thick. Cut equal amounts of cookies with cutter and insert and make tops without the insert to make the bottoms of the cookie. Repeat with remainder of dough.
Bake at 375 for 7-9 minutes. Remove to cooling rack, and cool completely.
Dust tops of cookies with confectioner sugar. Spread about 1 teaspoon of jam on each cookie bottom. Place tops over bottoms to create a sandwich type cookie.
This recipe makes about 1 1/2 dozen so I usually double this recipe.
They are great with a glass of milk, of course in a mason jar!
Enjoy!
P.S. I would love you to follow me on Facebook, my FB badge is on the top sidebar....Thanks!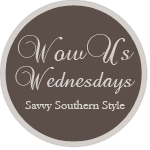 Also linking to: http://jannolson.blogspot.com/2014/02/share-your-cup-thursday-91.html