While vacationing in Siena, Tuscany back in October, I came across this beautiful linen tablecloth. I knew at first sight it was going back home with me to the US. The tablecloth came with six beautiful napkins. The pattern I chose was the pomegranate which stands for good luck in Italy. Can't you tell that I was a happy girl?
So now I want to show you close ups and how it looks on my table......
The linens are made near Siena where I vacationed by the Bertozzi family. They are hand stamped by original hand carved wooden molds. Fast vegetable dyes are used on the linens which are permanent and fade resistant.
I have also included some tips on purchasing high quality linens from Italy. See
here.
Well I hope you liked my new linen tablecloth as much as I do.
BTW - I wanted to include a pomegranate in the photos, however, I went to several grocery stores and they were not available. I love the seeds which are a healthy snack and great in salads, too! So instead, I have included a photo from the pomegranates that were on the property of the vineyard/bed and breakfast where we stayed in Tuscany.
Thanks for your visit.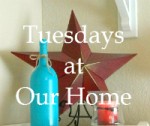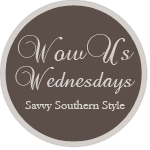 also linking to: http://jannolson.blogspot.com/