While going through some of my old recipes, I pulled out one of my favorites for my Brown Butter Poundcake. It has always been a winner within my family.
Recipe:




2 1/4 sticks (9 oz)

unsalted butter

2 cups sifted

cake flour

(not self-rising; sift before measuring)

1 tsp

baking powder

1/2 tsp

salt

1/2 cup packed

light brown sugar

1/2 cup

granulated sugar

4 large

eggs

1/2 tsp

pure vanilla extract
Preheat the oven to 325 degrees F with a rack in the middle. Butter and lightly flour an 8-1/2 by 41/2-inch loaf pan.
Heat butter in a 10-inch heavy skillet over medium heat until milk solids on bottom are dark brown. Stir while the butter is melting to encourage the browning.
Transfer to a shallow bowl and chill in freezer until just congealed, about 15 minutes.
In a medium bowl, whisk together the flour, baking powder, and salt. Set aside.
In a large bowl, beat together the chilled brown butter and sugars with an electric mixer until fluffy, about 2 minutes. Add the eggs 1 at a time, beating well after each addition. Beat in vanilla. At low speed, mix in the flour mixture until just incorporated.
Transfer batter to pan, smoothing top, then tap pan on counter to settle batter. Bake until golden-brown and a wooden pick inserted into center comes out clean, 1 to 11/4 hours. Cool in pan 30 minutes, then invert cake onto a rack and cool completely, right side up, 1 hour.
I love serving it with fresh strawberries and homemade whipped cream but I only had blueberries.
Bon Appetit!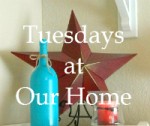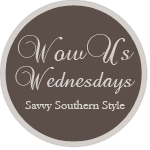 Also linking to: http://jannolson.blogspot.com/