We now have our home on the market and are considering moving to North Carolina. Since we are not sure on what area in NC, we decided to visit Chapel Hill, Apex and Durham.
I have been to Raleigh Durham before when I attended a conference with a pharmaceutical company that I had worked for.
It was nice to return and we stayed at the Washington Duke Inn in Durham. It is a wonderful hotel adjacent to Duke University. More information on Washington Duke Inn can be found
here.
The weather was just perfect on our trip so we dined outside quite often.
I enjoyed their roasted corn chowder with shrimp for lunch and it was fabulous!
I even enjoyed a Cape Cod on the terrace overlooking their golf course.....
The lobby was so beautiful and their flower centerpiece was gorgeous!!!
DUKE UNIVERSITY:



We also walked around the campus of Duke University!
Then we spent some time in Chapel Hill which was also a beautiful area and home of UNC - Tarheels.
We dined at at a restaurant called Top of the Hill.....(a brewery and restaurant and we had roof top seating....).
I ordered the Wild Mushroom Grit Cakes with shrimp which were to die for!!!!
Sutton's Drug Store - this is an old fashioned drug store in Chapel Hill and has been in business since 1923. The store is adorned with UNC memorabilia and also has a counter and grill which breakfast and lunch is served. We met several friendly locals that shared a lot of information to us about the area.
Apex is a town in Wake County and a suburb of Raleigh. We also gathered real estate information here along with some shopping. I loved the town feel and it actually reminded me a little of Beaufort, SC.
Below are a couple of homes in the Apex historic area. I love them and just wish I would have taken more photos of the homes in the areas that I visited.
We really enjoyed visiting these three cities in North Carolina. Met a lot of nice people and gathered some real estate information on all of the areas.
Now our next visit in about a month will be the Raleigh area and suburbs.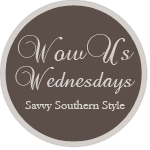 Also linking to: http://jannolson.blogspot.com/