Hello There,
How was your weekend, mine was great! Today I wanted to share some photos of my patio, but weather was not cooperating for photographing so I will share another time.
Today I felt like making a pie and decided on a Chocolate Cream. Who doesn't like chocolate, right? I love graham cracker crusts with most pies so I knew I would make one for the chocolate filling.
First, I started with with the graham cracker crust and after it cooled, I made the homemade chocolate filling which I used chocolate cocoa along with whole milk, eggs vanilla and butter. I don't know about you, but I love tasting the leftover pie filling from the pan before I wash it!
After I filled the pie, I refrigerated it until cool. I then whipped up some heavy cream along with confectioner sugar and vanilla extract so I could serve with the pie. Whipped cream always makes the finishing touch to desserts for me, especially if it is homemade whipped cream! The recipe is below.
Graham Cracker Crust
I buy the Keebler graham cracker crumbs - directions for the crust is on side of box
Chocolate Filling
2 cups milk
1 tablespoon butter
1 cup sugar
2 eggs, separated
3 tablespoons cocoa
3 tablespoons flour
1/4 teaspoon salt
1 teaspoon vanilla
Heat milk and butter in double boiler. Beat egg yolks and sugar until creamy, then add dry ingredients. Slowly add to hot milk mixture and stir constantly until thick. Add vanilla last and pour mixture into cooled pie shell.
I am going to surprise my neighbor with a slice or two.
So how do you like your pie, with or without whipped cream? Oh, I forgot some mini chocolate chips too!
Thanks for your visit!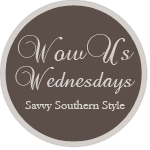 Also linking to: http://jannolson.blogspot.com/2014/07/share-your-cup-thursday-112.html