Today I thought I would share some photos of the gorgeous homes in my neighborhood. Again, the neighborhood is huge, I mean huge! It takes about 5 minutes to drive through in order to get to my own home. The homes here are absolutely gorgeous and have such well kept, manicured lawns, too!
There is also a fitness center and beautiful pool and tennis courts. There is also dog paths around the perimeter of the neighborhood, too!
I had a time trying to take some of these photos! I felt like I was a home stalker, I took some while on my bike and some in the car!
I can't wait to see the homes decorated for the holidays as I am sure I will be taking more photos of them! I like this neighborhood because there are all types of homes instead of the cookie cutter look like some neighborhoods. (Tudor, Contemporary, Traditional, Bungalow, etc.)

Well I hope you enjoyed a small tour of my neighborhood! I can't wait to do my house shopping for my home soon! These photos of these homes give me a lot of inspiration. Also seeing these homes in person is phenominal!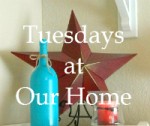 also linking to: http://jannolson.blogspot.com/2014/09/share-your-cup-thursday-119.html